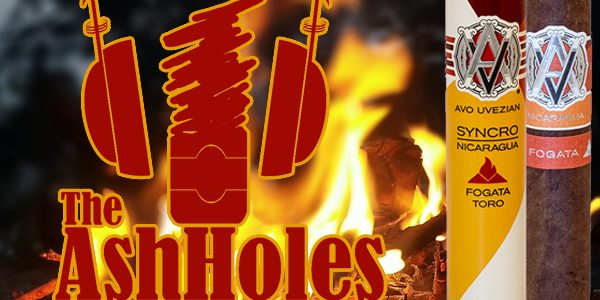 The Ash Holes Spend July 4th With Avo Syncro Forgata Tubo
Don't Fogata'bout it! The Ash Holes take time on July 4th to enjoy the Avo Syncro Fogata Tubo. The Syncro Fogata Tubo combines Ecuadorian wrapper, Negro San Andreas binder, and a unique blend of fillers. Indeed, this is a unique flavored cigar that will keep your pallette guessing. We will give you our thoughts of this cigar, and there is no doubt that you will have a few of your own.
Pastor Padron gives us his weekly Thou Shall Not Sermon and we will also look at this week's top 5 list before we go Miles with Styles, announce our AshHole of the week, and our Instagram highlight of the week live from Studio 21 Podcast Cafe in Salem, NH on the United Podcast Network.
As always you can find many of the cigars we discuss at http://www.2GuysCigars.com/