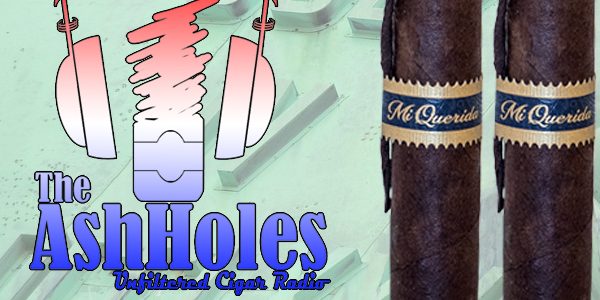 The AshHoles Play With Firecrackers
Today the Ash Holes play with a Firecracker. The Mi Querida Firecracker that is, which is blended by Steve Saka. This limited edition is almost sold out at 2GuysCigars.com but you can still get some as of June 27th at http://www.2guyscigars.com/mi-querida-firecracker-cigars/. We will give you our thoughts of this cigar with a fuse that features a Broadleaf wrapper.
Pastor Padron gives us his weekly Thou Shall Not Sermon and we will also look at this week's top 5 list before we go Miles with Styles, announce our AshHole of the week, and our Instagram highlight of the week live from Studio 21 Podcast Cafe in Salem, NH on the United Podcast Network.
As always you can find many of the cigars we discuss at http://www.2GuysCigars.com/