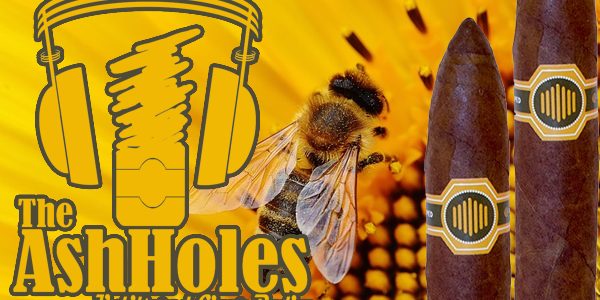 Don't Get Stung As We Check Out The Buzz Of Warped's Black Honey
In 2017, Warped released the second limited edition Black Honey. The first version was surround in hype, but the second version has lingered around with out as much buzz. Is this justified? We will light up the 2017 Black Honey and let you know if this is worthy of a Queen or not.
Pastor Padron gives us his weekly Thou Shall Not Sermon and we will also look at this week's top 5 list before we go Miles with Styles, announce our AshHole of the week, and our Instagram highlight of the week live from Studio 21 Podcast Cafe in Salem, NH on the United Podcast Network.
As always you can find many of the cigars we discuss at http://www.2GuysCigars.com/