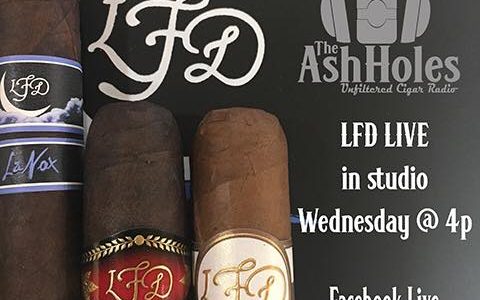 Episode #20 – La Flor Dominicana
Episode #20 brings in guest Jonathan Carney to The Ash Holes. This week, the boys will light up a couple of smokes from La Flor Dominicana including the La Nox, Ligero and Reserva Especial. Join us as we light up some cigars that are the hottest of the industry.
In addition to this trio of cigars we will take a look at viewer mail, announce the Ash Hole of the Week and find out the latest happenings at LFD from the real Mr. Jonathan.