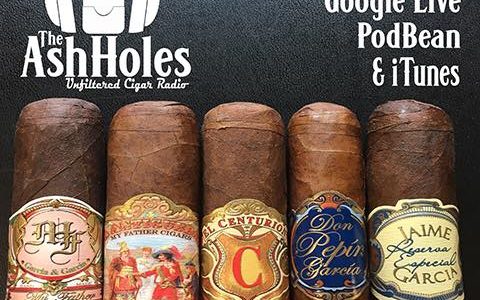 Episode #21 – My Father Cigars With Special Guest Jeremy Soares
Episode #21 brings into the studio someone we affectionately refer to as the Beatlejuice of the cigar industry. Say his name three times and he is bound to show up. Jeremy Soares of My Father Cigars is in the house as we broadcast live from Two Guys Smoke Shop in Salem, NH in the Serino Cigars Studio.
In addition to smoking some of the cigars offered by My Father Cigars we will take a look at viewer mail, announce the Ash Hole of the Week and find out the latest happenings at My Father with Jeremy Soares.