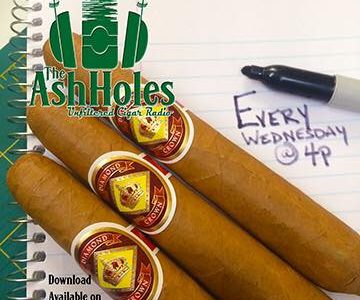 Episode #19 – Diamond Crown No. 6
With Derek gone, the boys continue their adventures on The Ash Holes. This week, we take a look at one of the industries most sought after smokes, the Diamond Crown No. 6. A large perfecto shaped cigar that has won over the hearts of enthusiasts across the world.
On top of that, we will go over some more mail and announce this weeks Ash Hole of the Week. Stay tuned at The Serino Royale Cigar Studios in Salem, NH for the trainwreck!