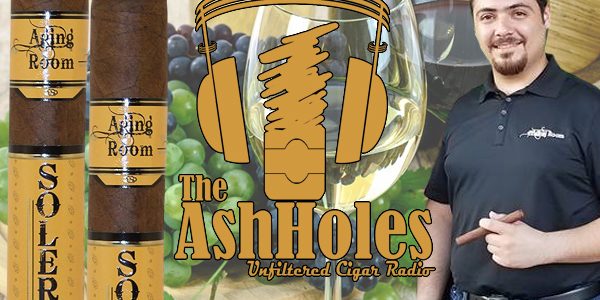 Stepping Into The Aging Room With Rafael Nodal Jr.
This week we are joined by Rafael Nodal Jr whose father is the mastermind behind Aging Room Cigars. He made the move from Florida and today he braves the roads as we are scheduled to get up to a foot of snow. In honor of his appearance we will light up Solera a cigar that utilizes some of the same techniques used in the aging of wine.
Pastor Padron will give his weekly Thou Shall Not sermon. We will also look at this week's top 5 list, go Miles with Styles, announce our AshHole of the week, and our Instagram highlight of the week live from Studio 21 Podcast Cafe in Salem, NH on the United Podcast Network.
As always you can find many of the cigars we discuss at http://www.2GuysCigars.com/