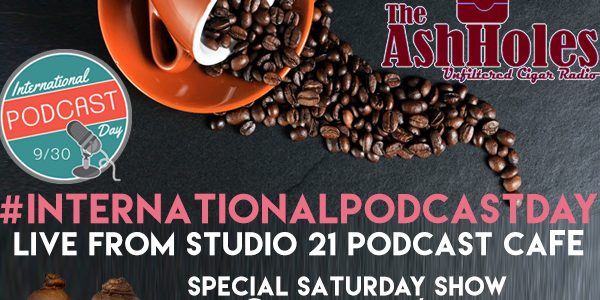 Episode #47 – International Podcast Day With Kristoff Cigars – Bonus Episode
It's a bonus episode of The Ash Holes as we celebrate #InternationalPodcastDay from the grand opening of the Studio 21 Podcast Cafe on the United Podcast Network.
To celebrate the event, we welcome to the show the director of sales for Kristoff cigars, Justin Trudeau. We will talk with him to find out the latest happenings from the brand.
We will also take a look at viewer mail, go miles with Styles and make our Social Media pick of the week on this weeks episode of The AshHoles.
As always you can find this cigar and many of the cigars we talk about on www.2guyscigars.com