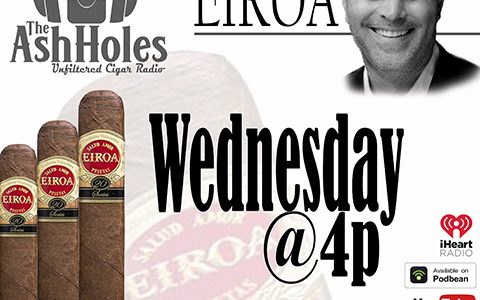 Episode #42 – A Cigar With Christian Eiroa
Episode #42 – We are joined by Christian Eiroa who sits down with The Ash Holes as we light up one of Christian's newest and best creations, The Eiroa First 20 Years Colorado. We will find out everything CLE related with the man himself from Asylum to Fidget Spinners and so much more.
We will also take a look at viewer mail, go miles with Styles and make our Social Media pick of the week on this weeks episode of The AshHoles.
As always you can find this cigar and many of the cigars we talk about on www.2guyscigars.com