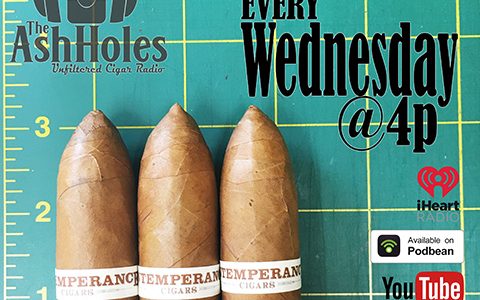 Episode #41 – Intemperance by RoMaCraft Tobac
Episode #41 – Hows the Intemperance measure up? Join The AshHoles LIVE every Wednesday at 4pm. This week we light up the RoMa Craft Intemperance Industry. The definition of Intemperance is lack of moderation or restraint. excessive indulgence. This pretty much sums up The AshHoles!
We will also take a look at viewer mail, go miles with Styles and make our Social Media pick of the week on this weeks episode of The AshHoles.
As always you can find this cigar and many of the cigars we talk about on www.2guyscigars.com