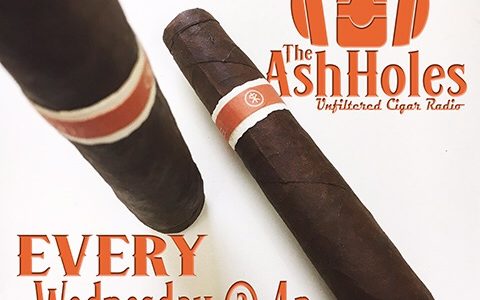 Episode #27 – Neanderthal by RoMa Craft Tobac
A company is nothing more than a legal entity formed to conduct business transactions. RoMa Craft Tobac it is the realization of a dream. Skip Martin has owned a retail shop, served in the Navy and has a love of cigars. His partner Mike Rosales was already established as a cigar maker when the two joined forces to start something special.
Today, on Ash Wednesday the Ash Holes light up the Neanderthal and we share our thoughts on this cigar. Will it get two thumbs up, two thumbs down or a split decision.
Join us as we give your our in depths thoughts, share some viewer mail, and make our Social Media pick of the week on this weeks episode of The AshHoles.
Join us live from Two Guys Smoke Shop in sunny Salem, New Hampshire at 4pm Eastern.
As always you can find this cigar and many of the cigars we talk about on www.2guyscigars.com