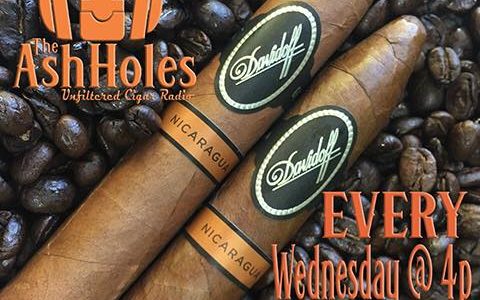 Episode #28 – Davidoff Nicaragua
Davidoff is a brand that is synonymous with luxury, and today the boys opt to light up a cigar that created a visual change for the company. The classic white label was changed up as Davidoff introduced a cigar that takes you on a journey to Nicaragua as only Davidoff can with the Davidoff Nicaraguan.
Today, on Ash Wednesday the Ash Holes light up the Davidoff Nicaragua and we share our thoughts on this cigar. Will it get two thumbs up, two thumbs down or a split decision.
Join us as we give your our in depths thoughts, share some viewer mail, and make our Social Media pick of the week on this weeks episode of The AshHoles.
Join us live from Two Guys Smoke Shop in sunny Salem, New Hampshire at 4pm Eastern.
As always you can find this cigar and many of the cigars we talk about on www.2guyscigars.com