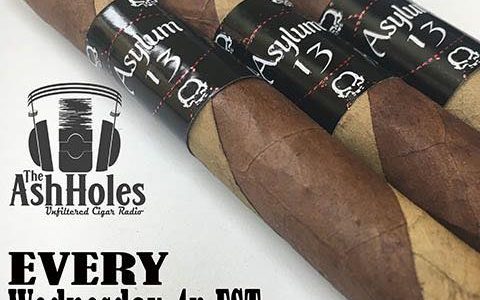 Episode #17 – Asylum Ogre Lancero
Coming to you LIVE from The Serino Royale Cigar Studios in Salem, NH, The Ash Holes are back with another hour of nonsense for you to enjoy (hopefully). Oliver is back and we will be lighting up a cigar from Asylum, the Ogre Lancero! We also have some hate mail to go through, along with another Ash Hole of the week! See you here from 4-5pm EVERY WEDNESDAY!
Check out the Asylum cigars on 2GuysCigars.com! Link below!


Next Podcast: Episode #17 – Asylum Ogre Lancero