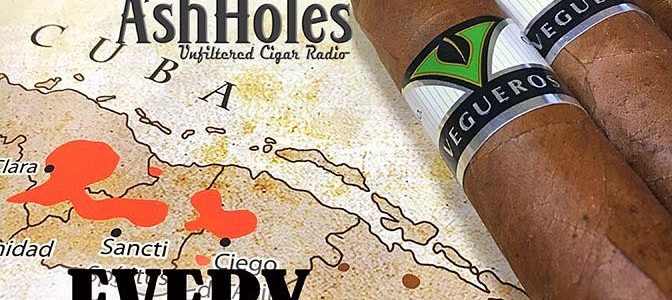 Episode #16 – Cuban Vegueros & The End of the Embargo
With the boys of The Cigar Authority down in the land of Cuba, The Ash Holes light up a Cuban cigar in their honor. Today, we have Vegueros, a new brand from the ISOM (Island South of Miami). On top of that, we give you our thoughts on the impending end of the Cuban Embargo that has been in place for over 50 years. What will happen to the industry?
As always, we have some great hate mail to read, and we announce this weeks Ash Hole of the Week. Coming to you LIVE from The Serino Royale Cigar Studios in Salem, NH! Join us for the trainwreck!
Next Podcast: Episode #16 – Cuban Vegueros & The End of the Embargo