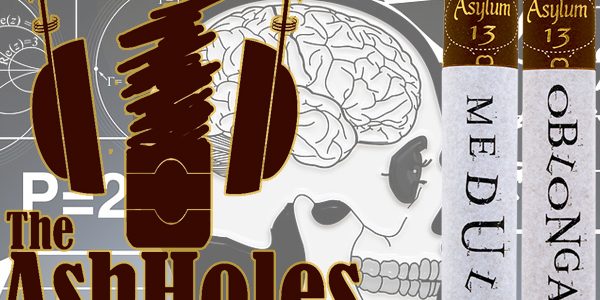 Ash Holes Are Ornery Without Their Medulla Oblongata
The Ash Holes welcome Jim Price the local CLE/Asylum sales representitive to the show a we catch up on all things CLE. We will smoke two cigars on the show in the Medulla Oblongata which is a available as a box pressed and round cigar. Which do we like better and will with one leave us ornery?
Pastor Padron will give his weekly Thou Shall Not sermon. We will also look at this week's top 5 list, go Miles with Styles, announce our AshHole of the week, and our Instagram highlight of the week live from Studio 21 Podcast Cafe in Salem, NH on the United Podcast Network.
As always you can find many of the cigars we discuss at http://www.2GuysCigars.com/