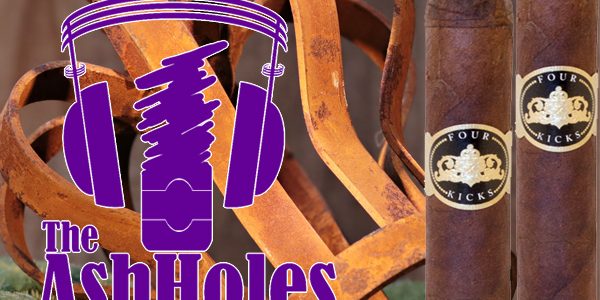 Four Kicks Maduro Is The Head That Wears The Crown
In 2011 after leaving another cigar company, Jon Huber & Mike Condor would launch a cigar company called Crowned Heads. The initial release was named Four Kick and it was produced by Ernesto Perez Carrillo. In 2017, the company would introduce the cigar we up light up today, Four Kicks Maduro.
Pastor Padron will give his weekly Thou Shall Not sermon. We will also look at this week's top 5 list, go Miles with Styles, announce our AshHole of the week, and our Instagram highlight of the week live from Studio 21 Podcast Cafe in Salem, NH on the United Podcast Network.
As always you can find many of the cigars we discuss at http://www.2GuysCigars.com/