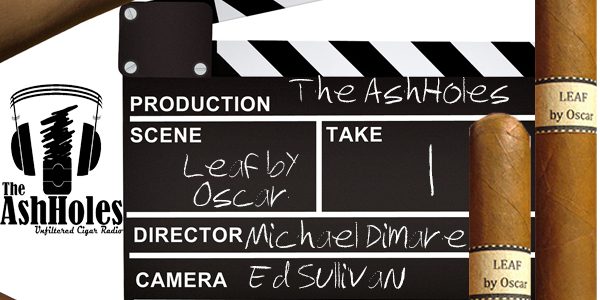 Unique Packaging with Leaf by Oscar
On today's show we will be lighting up a cigar that at first glance might be the ugliest thing on the market if you don't know the story behind it. Leaf by Oscar comes wrapped in a tobacco leaf instead of cello. Removing the tobacco leaf unveils a gorgeous looking cigar and today we light light up the Connecticut version.
Speaking of unveiling, today we invite Michael DiMare to the show as Dan Ledwith is on vacation. It'll be the first appearance for Michael DiMare, will he do ok? Will it be a train wreck? Will he be able to sit still for 45 minutes? Tune in to see how it goes and if he is indeed is an Ash Hole.
We will also have Miles with Styles, a Top 5 List and all the madness we know as The Ash Holes as we broadcast live on location from Studio 21 Podcast Cafe high above Two Guys Smoke Shop in Salem, New Hampshire on the United Podcast Network. As always you can find many of the cigars we discuss at http://www.2GuysCigars.com/