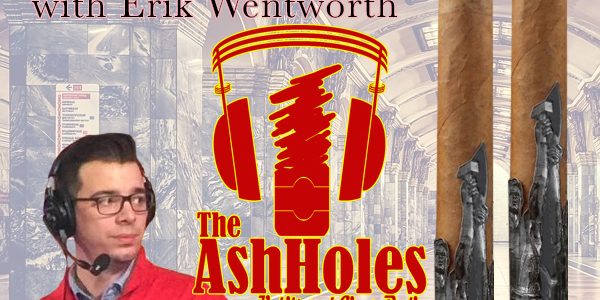 Smoking Sochi With Erik Wentworth
This week we welcome to the show the Vice President of Hammer + Sickle Cigars, Erik Wentworth. It's a full house at the show as we light up a cigar deep from within the vault of the New England based company. Erik brings the Hammer + Sickle Sochi Limited Edition 2014. Only 101 boxes of 10 were produced in a 6 ¾ x 48 size. The cigar was manufactured with seven different tobaccos from three countries.
We have this and the usual line up of the weekly Top 5 List, go Miles with Styles, our AshHole of the week live from Studio 21 Podcast Cafe in Salem, NH on the United Podcast Network. As always you can find many of the cigars we discuss at http://www.2GuysCigars.com/.